Your one stop solution platform with modern technology !
To become the "Partner of Choice" by providing our customers with the highest quality at most competitive price.

About Our Company Profile
Founded back in 1996, MPT is principally involved in High Precision & rapid tooling and manufacturing solutions namely trim and die making, jigs and fixtures for disk drive industry, cutting punch and die for electronic components, in-house carbide tool design and build, advanced test handler system module design and development, and automation system for industrial applications. MPT aims to be a reliable source of high precision, close tolerance products with exceptional quality.
Entering the 21st century, the company has since expanded and converted to become a high precision design development, technical and engineering solutions provider. It has expanded its ability from design and fabricating moulds, tools, dies, jigs and fixtures with a tolerance limit of +/- 0.0015mm to a highly integrated design and development specialist from high precision industrial applications on suspension and progressive tooling to automation system modules. With its enhanced capability, the company has gradually built up its customer base and gained recognition amongst the Multinational companies and local companies in the semiconductor, electronics, computer peripherals and telecommunication industries.
Today, MPT as a full-service design and development solution provider specializes in taking customers' Tooling and Automation requirements and processing them through design, development, inspection and installation. Customers benefit from the continual upgrade in computers, precision technologies and the state-of-art coordinate measuring machine inspection capability. Its engineering and development processes are constantly being refined and improved to reflect new technology.
Microlead Precision Technology is one of the subsidiary of MQ Technology Bhd. listed in KLSE Ace Market since 2005.
Mission
To become the "Partner of Choice" by providing our customers with the highest quality at most competitive price.
Maximize the customer returns - with implementation of stringent process control and effective design standards
Quality
We have built quality checks in each and every step of the manufacturing process. Stringent process control are employed right from incoming materials, up to final inspection of the finished product. To aid us, we are equipped with a full set of quality control sophisticated equipments. Coupled with highly skilled manpower for sound judgement and expertise, we try to eliminate nonconformance product in our quest to achieve zero defects.
ISO 9001 : 2008
We are a certified ISO 9001:2008 Quality Management System company. This will enable us to provide better products and services in our quest to meet and exceed customer satisfaction.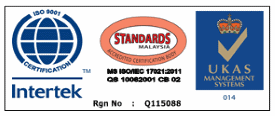 Golden Bull Award 2004
Microlead Precision Technology Sdn. Bhd. have successfully achieved into Top 10 of 100 outstanding Small Medium Enterprise (SMEs) Golden Bull Awards 2004.
The epitome of this Award-the Golden Bull - personifies powerful, diligence and virtue. It is a symbol of perseverance, confidence, stability and success in the economic sense, denoting that the SMEs, a key enabler to wealth and job creation, will continue to propel Malaysia's economy and challenges from globalization to greater heights.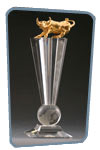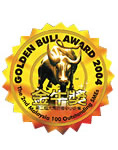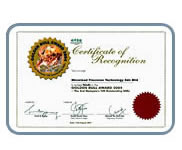 Deloitte
Technology Fast 500 EMEA 2004 - Award
Technology Fast 500 EMEA 2005 - Reaching New Heights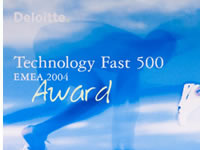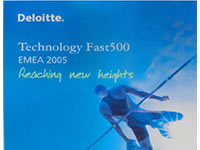 Future Plan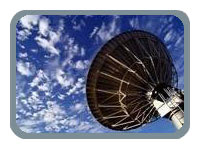 Invest in R&D and collaboration with customers on prototypes.
Invest in simulation on all our design & prototypes development.
New machine with better capabilities
New metrological equipment
Factory expansion for new business opportunity