Your one stop solution platform with modern technology !
To become the "Partner of Choice" by providing our customers with the highest quality at most competitive price.

Services
In order to provide our customers a one stop solution platform, MPT is dedicated the following divisions:
Precision Tooling / Process Division
The division is equipped with modern technology in our manufacturing facilities to ensure effective implementation of design standards. The precision processes involves turning, cutting, milling, grinding, wire-cut, drilling and profiling of a work piece / materials according to customer requirement. Our Computer Numerical Control Wire EDM machine employs high precision technology for finishing from the process of grinding, surface finishing and the micro cut process.
As an integral part of a precision solution provider, the division provides specialized solution for milling and drilling services. The division is equipped with advance technology. The Group is currently equipped with Agie Charmilles technologies computer numerical control machines with a tolerance limit +/- 0.0015mm. The division also consists of trained specialists who are capable of operating the machines to its utmost potential.
Today, MPT precision process division is serving an expanding list of multinational clients with diverse requirements in the telecommunications, semiconductors and disk drives industries. The product development includes: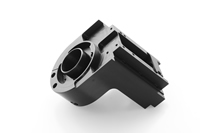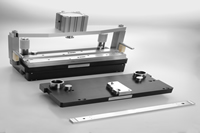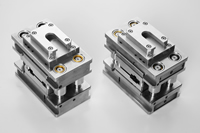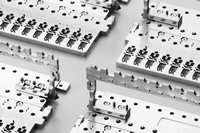 Automation, Design and Prototyping Division
Our Automation division design, develop and manufactures automation equipments, used mainly in the Semiconductor and Hard Disk Drive industries.
We work closely with our customers to customize the designs in accordance with their requirements.
Automation Division fabricates, commissions and provides maintenance services for our machines.
Partnership with customers through conceptualization, design and manufacture of new products and provide one stop solution.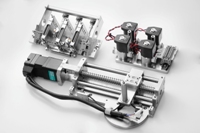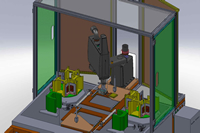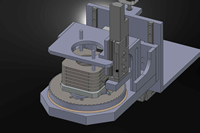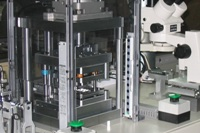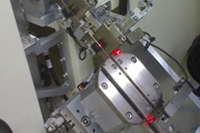 Rapid Tooling Division
Rapid tooling is cross-disciplinary, dealing with metrology, materials, machining processes, machine tool design.
This division provides customers with a modern engineering approach on rapid tooling for electrical and electronics, disk drive and telecommunication within the manufacturing sector. This approach adopted by MPT give it a leading edge for competition as it decreases development time by allowing corrections to a product to be made early in the development process.
By giving engineering, manufacturing, marketing, and purchasing a look at the product early in the design process, mistakes can be corrected and changes can be made without incurring unnecessary cost. The trends in manufacturing industries continue to emphasize on increasing number of variants of products and its complexity at the same time decreasing product lifetime before obsolescence and delivery time. Through this approach, the division is able to offer extended solution to its customers on reverse engineering and enhancement modifications.